Slade House by David Mitchell
Published October 2015 by Random House
Hardcover; 238 pages
★★★★
IndieBound  | Goodreads

Okay, this was a trippy freak show of a book,  y'all. Some users on Goodreads had listed it as "horror" but I definitely wouldn't say that — unless perhaps I'm just not horrified by anything, which could also be true. This was my first experience reading David Mitchell and, while it wasn't the best book I've ever read, I will definitely read The Bone Clocks and Cloud Atlas. (I even own Cloud Atlas – just haven't read it yet.) If you like books that take you a few pages to figure out what the heck is going on then this is a good book for you!
---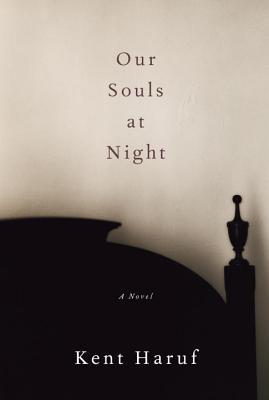 Our Souls at Night by Kent Haruf
Published May 2015 by Knopf
Hardcover; 179 pages
★★★★
IndieBound  | Goodreads
Our Souls at Night is a graceful, elegant and simple glimpse into the lives of the characters Haruf has presented to us. It's a short read but in just under two hundred pages I felt the characters really revealed themselves to me. I will say that Haruf's choosing to not use quotation marks for dialogue drove me only slightly nuts, but, I managed. It's worth the trouble to read it. I've never read anything else by Haruf by I will be checking out some of his other works after reading this one.