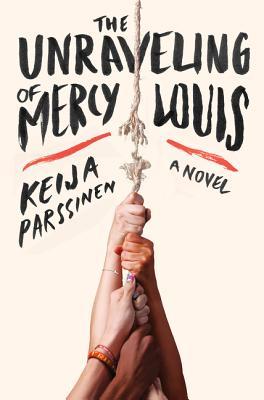 The Unraveling of Mercy Louis by Keija Parssinen
Published March 10th, 2015 by Harper Collins
Hardcover; 336 pages
Genre: Fiction, Literary, Coming of Age, Thriller (Psychological)
Source: Publisher
Avg. Goodreads Rating: 4.64
My Rating: ★★★ 1/2
Mercy Louis is the golden girl of the Port Sabine Lady Rays basketball team and there's no one in town that doesn't know her by name. But her past doesn't shine as bright as her future–her mother, Charmaine, abandoned her as a baby leaving her with Evangelical grandmother, Evelia, and the church as her only means of support. When a startling discovery is made the day before summer it sets everyone edge as the town weeps over the incident. Over the course of the summer relationships will be tested in every way possible as the town struggles to find the truth about what happened while Mercy similarly struggles to learn the truth about herself. In doing so, Parssinen dissects how deeply what we hold as the truth can really effect us.
This book is quickly paced and the characters are compelling. In the end, I did have some questions that I am still asking so if anyone else has read this I'd love to chat with you about it! But, in light of not having any spoilers in the review, I won't say anything else about it. I will simply say that it was well written and definitely touches on the attitudes society takes towards young women these days.
This is Keija Parssinen's second novel. Her first novel, The Ruins of Us was published in 2012.