Happy Sunday, everyone! I hope you've had a good week! The last few weeks have been interesting and this week was no different. Interesting life things aside I did get some good reading done! Hooray!
I don't know if I've posted about it here but I really don't like the job I accepted. (TL;DR – I've worked for this company for 3+ years but just recently accepted full time in December meaning I had to quit my library job.) I don't like it. It's not fun. It's stressful. I don't have any passion for it whatsoever. But… but! There is a possibility for me to return to the world of books so I am asking everyone for whatever kind of happy, good luck juju you can send me! I'll take it all–prayers, crossed fingers/toes/eyes, good vibes, etc. I belong with the books!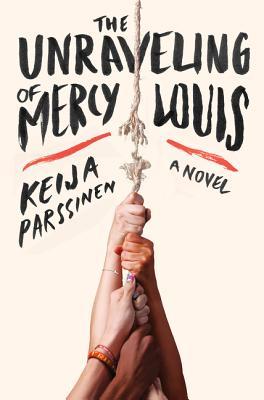 Wrapped up Everything I Never Told You early in the week and posted my review (in a timely fashion–what what!). Also finished The Unraveling of Mercy Louis last night so look forward to that review soon!
Still listening to The Interestings on audiobook and I have to say, I'm enjoying it so much more on audio! It's much faster paced and easy to identify what is happening to whom. Here's hoping I will actually finish it this time!
As for books, I'm not sure what I will read next. I have a few things up for review but I think I want to sneak in something just for me in between then and when that's due. I will be heading to the library later today.

Click for Goodreads.