Happy Sunday, everyone! Hello to all of you lovely new faces by way of Shannon at River City Reading! Thanks to her kind post I've met lots of wonderful new people! Thank you for wandering over to my little corner of the blogging world!
What a month, eh? Is it just me or did it fly by? I know it's the shortest month but it still feels like the year is moving at lightening speed. March already?! Yikes. My birthday will be here before I know it.
Anyway, let's recap!
As you may notice, I have a severe problem with planning what to read next vs. actually reading. Hence the small amount of posts. In order to review a book one must actually finish it. >__< I'm working on it…
Wrapped up Florence Gordon by Brian Morton this week and plan to have a review up on the blog early next week!
Have you read it? What did you think? Without giving too much away prior to the review I will just say that it wasn't what I had been hoping for.
I'm about mid-way through Everything I Never Told You by Celeste Ng and I'm really enjoying it so far. I've heard nothing but good things about it and so far I'm very intrigued.
Also, re-starting The Interestings by Meg Wolitzer, this time on audio! Previously gave this a try and lost interest quickly. It just fizzled for me with so much going on and I'm hoping the audio version will prove more successful for me. I hear good things about the narration!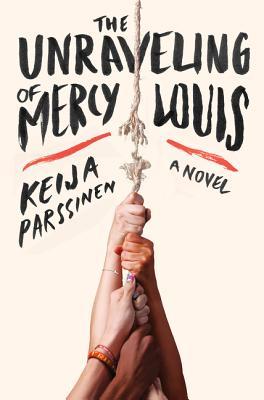 I received a few galleys this week that I'm excited to get to soon!
The Unraveling of Mercy Louis by Keija Parssinen is described as "…evocative and unsettling, The Unraveling of Mercy Louis charts the downfall of one town's golden girl while exploring the brutality and anxieties of girlhood in America." Ooh, yes!
Meanwhile, Adult Onset by Ann-Marie MacDonald looks like an interesting read. The Goodreads page states,"With humor and unerring emotional accuracy, Adult Onset explores the pleasures and pressures of family bonds, powerful and yet so easily twisted and broken. Ann-Marie MacDonald has crafted a searing, terrifying, yet ultimately uplifting story."