As a book blogger, it's easy to get caught up in reviewing only new releases but sometimes I read a backlist title and want to talk about it or just see how others liked it. So, I'm introducing a new feature I'm calling #ICYMI: In Case You Missed It.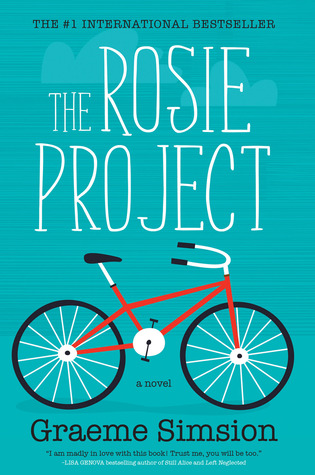 Most recently, I finished reading The Rosie Project by Graeme Simsion. This title was originally published in 2013 and this past December saw the release of Simsion's second installment of the Don Tillman series entitledThe Rosie Effect. 
Don Tillman is a socially challenged but highly intelligent adult male that has never been on a second date with anyone. He has few close friends and has settled into the possibility that he was not meant for love. After someone suggests he would make a "wonderful" husband, however, he reasons that statistically speaking there has to be someone out there for him and thus he commences with what he calls "The Wife Project". It's during this adventure that his paths cross with Rosie Jarman and he begins to wonder if love is something he's capable of after all.
The Rosie Project is a cute little love story that will have you rooting for the underdog the whole way through. More so, it's as funny as it is cute.
Have you read The Rosie Project?