Redeployment by Phil Klay
Published March 14th, 2014 by Penguin Press
Kindle Edition; 308 pages
Genre: Short Stories, Military, Military > War
Source: Library
Avg. Goodreads Rating: 4.06
My Rating: ★★★★
Redeployment is a collection of military themed short stories taking place in the Marine Corps during The War on Terror. Author Phil Klay isn't afraid to deliver it straight with an extra serving of grit. This book is not for the faint of heart. While it is a work of fiction I think it very accurately portrays the kinds of things our soldiers are expected to live through and then try to deal with. Perhaps I felt so strongly about this book because I do not think those that serve on the front lines are treated as they should be once they get home. I won't vent all my frustrations here but I will say that this book is a must read if you think you can handle it.
---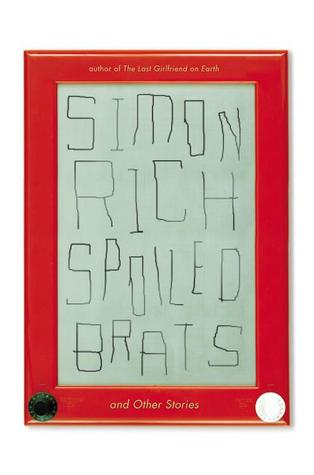 Spoiled Brats: Stories by Simon Rich
Published by October 14th, 2014 by Little, Brown and Company
Hardcover; 244 pages
Genre: Short Stories, Humor
Source: Library
Avg. Goodreads Rating: 3.91
My Rating: ★★★
In Spoiled Brats, Simon Rich tackles some of the most frustrating subjects we face today– people that can't stop looking at their damn cell phones, overly accommodating new parents and more. In this funny and satirical selection of stories Rich succeeds in providing laugh out loud humor by pointing out things you might encounter regularly. (For example, in "Proud Mom", an overly encouraging mother goes out of her way to make sure her child fits in and exerts all of her energy into providing him with new opportunities–so much so that she hasn't realized he's literally a devil child. Yes, literally–it is humor.)