Howdy! This week has been a trying one! Whew. I am glad it is over. I was so excited to see the weekend come around! There was some major upheaval in the job department of my life this week and it looks like I will finally be settling into one job, for good. No, really. It's for good this time. Promise. I think. I hope! Right.
Unfortunately, all of this means that I will no longer be working at the library. My heart aches as I write this. I loved the library and it was amazing to be so immersed in books all the time. However, I couldn't turn down the offer I was made–well, I could, but then I couldn't pay the bills, so… damn responsibility! Anyway. I am bummed but I do get to hopefully spend more time with a coworker who is also leaving and we can commute to work together or get lunch sometimes. It'll be awesome.

This week I finished Hit by Lorie Ann Grover and Falling into Place by Amy Zhang. Both were pretty good reads! I have reviews upcoming for both!
I'm steadily working my way through Smoke Gets in Your Eyes by Caitlin Doughty and just started Jackaby by William Ritter last night. Really enjoying Smoke Gets in Your Eyes so far and Jackaby has already made me laugh out loud twice. Looking good. Keeping my plans light for the holidays, though– just in case I don't get to sneak away as often as I'd like.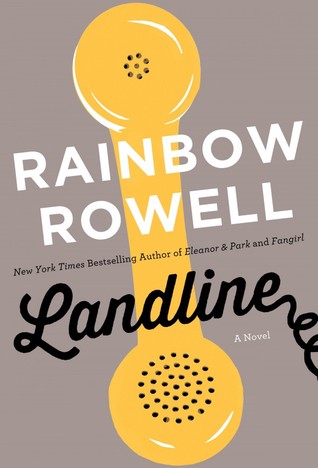 After my current reads I will be starting Landline by Rainbow Rowell and If I Stay by Gayle Forman. I had every intention of starting Landline sooner but all of my holds came in at the library on the same day! Since the book club books check out for longer periods, I'm saving that one for later.
If you haven't signed up for Bout of Books 12 check it out and sign up! I posted my registration post yesterday and hope to be able to complete everything on my list (or come pretty close).
Oh, also… if you're on tsu, add me! Or, if you'd like to join follow this link!
What are you up to this Sunday?