The Sunday Post is hosted by Kimba at The Caffeinated Book Reviewer.
Hello again, everyone! I am still of the living and hopefully going to resume my weekly postings at minimum. I suppose I just needed a break for awhile. School resumed last week so I have that to contend with but I think it should be alright. :)
Around the Web
Lots happening in the book world this week!
Did anyone participate in Dewey's 24 Hour Readathon? I did not, though I would have liked to. I didn't find out about it in time enough to plan for it and staying up that long would really mess with my sleep cycles, anyway. But, it appears a lot of folks had fun!
And what are your thoughts on Kathleen Hale's total unhinging and stalking a book reviewer?! While I will say that I don't think book reviewers should ever be anything but respectful when disagreeing with an author on a point of view or a topic this is completely uncalled for! I believe the best response I've seen is over at Bibliodaze. Stalking is not okay in any capacity and I just cannot even wrap my head around why she thought it would be a good idea–other than the potential publicity. In which case, I hope it severely backfires for her. I will never read the book and I am severely disturbed that The Guardian would allow this to be published.
In addition to that, how about John Grisham and his talk about child porn and pedophilia? (I will point out that this also took place in The Guardian.) Apparently to Grisham, finding child pornography online is as easy as clicking the wrong link. No, Mr. Grisham, that isn't how it works. Wait until you read the part about his "friend". Just, no.
In other news…
Currently Reading
Good grief, I am still reading The Historian by Elizabeth Kostova! I've been reading it since before the end of September! I am enjoying it and so I really cannot say why it's taking me so very long to get through it. I haven't even read anything else during this! I've focused solely on this book alone and yet, I still lack about 100 pages. I will finish it. I will. Unfortunately, it didn't happen in time for the book club meeting.
What's Next?
Well, I have a few things in mind for what I want to read next but we know what a mood reader I can be! That being said, I will share my few ideas and we will see next week if I've stuck with any of them!
We Are Not Ourselves by Matthew Thomas was high on my list after seeing several positive reviews for it around the book community. However, the one that prompted me to actually take it home was that of Misha Collins. I adore Misha and for him to rave about this book that I already wanted to read really sealed the deal for me.
I do have a teeny worry that I will bomb the way I have with The Historian and take several months to get through it. Please, please don't let this happen!
Should I need a break from it at any point, I will head for one or both of the following– Stone Mattress: Nine Tales by Margaret Atwood or A Discovery of Witches by Deborah Harkness, which I've been wanting to read for awhile!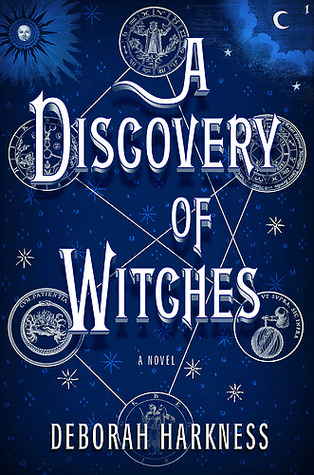 Hope everyone is having a great weekend!