The Sunday Post is hosted by Kimbra at The Caffeinated Book Reviewer.
Happy Sunday!
Hello, everyone. I think this was probably my worst blogging week so far since I created this blog. I only posted twice! :( I guess I just haven't felt up to it. Instead, I have been reading a good bit, attempting to revamp my resume and I started working out again. Hooray! So, I guess it evens out a bit. Promise I will be more on top of things this week!
Hope everyone is doing great. :)
Posts from this Week
Currently Reading
The Interestings by Meg Wolitzer is our September book club read at the library so I picked it up recently. I haven't gotten all that far with it because I ended up picking up an addition nonfiction book to read as well. So far, it's interesting but seems like a lot of telling vs. showing. :|
Has anyone else read The Interestings?
I also picked up these two non-fiction titles to read!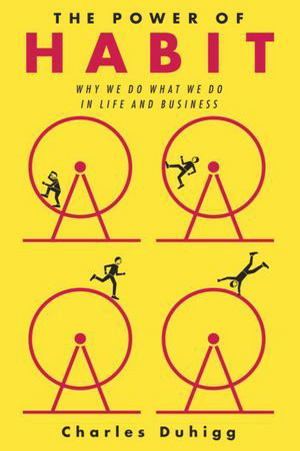 So far, really very impressed with both. The Power of Habit is all about how you can begin new habits to override previous not-so-good ones and explains how to do it effectively. Knock 'em Dead Resumes is fantastic for anyone looking to give their resume a makeover! Lots of tips, tricks and even free downloads to use.
Photos from the Week
I received the best piece of Potter mail possible! One of my most favorite people made this card for me–complete with my Hogwarts Express ticket, mini wand, a note via owl, and a miniature trunk!! How cute!!
The mini trunk even opens to reveal miniature books, candies, newspapers and a letter!
Hope everyone has a great week!