The Sunday Post is hosted by Kimbra at The Caffeinated Book Reviewer.
Howdy!
How is everyone this week? I am happy to report that the past week at the library has been quiet and wonderful! Hallelujah! In other news, I don't think I will be returning to school for fall semester. I've hit that point where all the classes I need are major and minor-related and I'm just… really not so sure about what direction I really want to go in. So, it looks like I will be dropping my classes I mentioned last week. Ugh. So wishy-washy, I know. It's both a relief and a stressor all in one.
I am also happy to report that I recently to 2nd & Charles and traded in a bag full of books for store credit. Remarkably, I left empty handed. I know! Shock! I think I'm really beginning to embrace the idea of the library instead of purchasing so many things (which is necessary due to financial constraints). I've been wondering, what with last weeks Top 10 Tuesday and all, how others choose what to purchase for their shelves. So, do you purchase all the books you want to read? Just a few? Only things that you've read and are special to you? Tell me your methods! I'm curious. :)
Posts from this Week
Currently Reading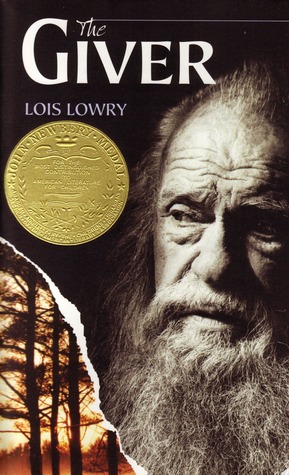 Just started this today (at work, shhhh!!) since it's our teen book club book and the meeting is coming up soon. I've been wanting to read it and I didn't have any idea it was so short. So, there ya go. Mood reading at it's finest. ;)
Has anyone else read The Giver? I know it's a series–is it going to be one I'll feel obligated to read the whole series?
What Should I Read Next?
The Interestings – Meg Wolitzer
I Shall Be Near to You – Erin Lindsay McCabe
The Word Exchange – Alena Graedon
The Paris Wife – Paula McLain
Empire Girls – Suzanne Hayes
Photo from the Week
This week, in celebration of Harry Potter's birthday, I prepared Hogwarts letters for some of my fellow Potter nuts! I think they were a hit. :)
Hope everyone has a great week!