I feel like June was the month of the DNF tag! I started and put down so many books this month that I have yet to finish anything for the entire month of June. That is really unlike me but it has been a busy month with a lot happening.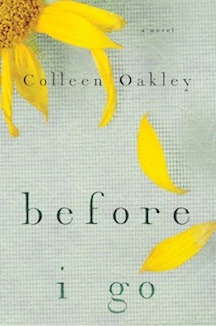 TITLE: Before I Go
AUTHOR: Colleen Oakley
Goodreads | Expected publication January 2015
Received via Edelweiss from the publisher in exchange for an honest review.
On the eve of what was supposed to be a triumphant "Cancerversary" with her husband Jack to celebrate three years of being cancer-free, Daisy suffers a devastating blow: her doctor tells her that the cancer is back, but this time it's an aggressive stage four diagnosis. She may have as few as four months left to live. Death is a frightening prospect—but not because she's afraid for herself. She's terrified of what will happen to her brilliant but otherwise charmingly helpless husband when she's no longer there to take care of him. It's this fear that keeps her up at night, until she stumbles on the solution: she has to find him another wife.
Honestly, this book seemed really interesting and I would like to read it. I think I am just going to have to give up reading books on my Kindle or iPad because when I try to read electronically I lose interest very quickly. I can't explain it but my eyes just tend to glaze over more and I get frustrated and walk away. I will try to get my hands on a hard copy and give it another go.
TITLE: Ruth's Journey
AUTHOR: Donald McCaig
Goodreads | Expected publication October 2014
Received via Edelweiss from the publisher in exchange for an honest review.
Authorized by the Margaret Mitchell Estate, here is the first-ever prequel to one of the most beloved and bestselling novels of all time, Gone with the Wind. The critically acclaimed author of Rhett Butler's People magnificently recounts the life of Mammy, one of literature's greatest supporting characters, from her days as a slave girl to the outbreak of the Civil War.
Once again, I wanted to read this. I really did. But it started slowly and between my dislike of reading on the Kindle plus the slowness of the story led to me falling asleep with it still in my hands more than once or twice. From the reviews I've read it's a good book– I just have to get through the slow part. Some day I'll read your story Mammy. Some day.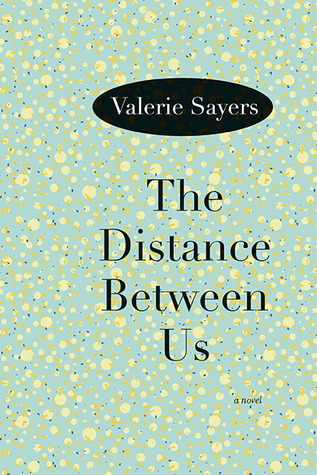 TITLE: The Distance Between Us
AUTHOR: Valerie Sayers
Goodreads | Re-published October 2013
In this delightfully passionate tale of no-need-to-be-requited love, the author of Who Do You Love? "gives us imperfect people and makes us like and care about them" (Washington Post Book World), as a spark ignites between a wild, Southern girl and an Irish American boy.
Ugh. This book. I really wanted to read it. It sounded like it would be a good read but I think one commenter on Goodreads summed it up best by saying, "I gave up. if anything remarkable happens to these characters, I don't care!" Which is pretty much where I sit with this book right now. Needless to say, I am angry with myself for buying it at full price as it is now in the pile to either donate to the library or give away. I probably won't ever try to read it again. Authors like this really need a lesson on writing to tell a story vs. writing to show off all the words they know.
TITLE: The Nazi and the Psychiatrist: Hermann Göring, Dr. Douglas M. Kelley, and a Fatal Meeting of Minds at the End of WWII
AUTHOR: Jack El-Hai
Goodreads | Audiobook | Published September 2013
In 1945, an improbable relationship between the captured Reichsmarschall, Hermann Göring, and an ambitious US Army psychiatrist, Douglas M. Kelley, becomes a hazardous quest into the nature of evil.

The Nazi and the Psychiatrist explores the unusual relationship that took shape in a small prison cell in 1945. The cell held two men: Hermann Göring, the most prominent Nazi leader still standing after Hitler's fall, and Douglas M. Kelley, a young American psychiatrist sent to assess the mental fitness of Göring and his top Nazi colleagues to stand trial at Nuremberg.
I checked this audiobook out of the library in hopes of giving it a listen on my twice weekly commute to one of my jobs that's a sixty mile round trip. I started it and it seemed interesting enough, and perhaps it was due to the fact that it was audiobook, but it just felt like it was taking forever to get to the point of the story. There was an awful lot of background detail as a way of introducing the characters, which I'm sure will play a part in the plot…if I could ever get to it. I ended up just returning and thinking that maybe I would just check out the book so I could skip over some of the excessive details that were slowing me down. Not sure if I will ever make it that far, but it was a though.
A few others I ended up flipping through and re-shelving this month:
One Flew Over the Cuckoo's Nest by Ken Kesey
I know, I know. It's a classic. The story is 

so

good. These are the things people were telling me when I mentioned wanting to pick it up for MHAM. But, I just couldn't get into it. Maybe it just wasn't the right time for me to read it. I will give it another shot in the future.
Girl, Interrupted by Susanna Kaysen
Of course, I've seen the movie so I definitely wanted to read the book. Once again, it should have happened in the opposite order but I saw the movie a long time ago before I knew the book existed. (I was once an oblivious teenager, can you believe it?) However, just a page or two into the book I discovered something about it was just off-putting. I can't pinpoint if it's the writing style or the author's voice or what. But, I ended up putting it right back on the shelf.
So, with all these DNFs I have not even finished a single book for the month of June so far. This is madness! I am still currently reading The Hurricane Sisters by Dorothea Benton Frank and very much enjoying it. I'm just also spread thin with work-related things, school work and ya know, that whole "real life" crap people are always trying to get me involved in.
Have you labeled anything as DNF this month?