The Sunday Post is a weekly meme hosted by Kimba at the Caffeinated Book Reviewer.

It's a chance to share News. A post to recap the past week, showcase books and things we have received and share news about what is coming up for the week on our blog. 
WEEKLY RECAP
It's been a hectic week and I managed to miss queuing some posts so my apologies for no Top 10 Tuesday this week. Oops.
For those of you that read about Ruby last week I have sad news. Little Ruby is no longer with us. She became ill suddenly and on Tuesday we learned she had contracted Parvovirus while in the animal control facility. I could probably write an entire blog post about how much I'll miss her because we bonded so well but I will refrain. :(
In other, less depressing news, I have finally located my desk under the mountain of Random Things that had been attacking it for so long and I am proud to report that I type this from a clean and organized desk space (for now anyway).
POSTS FROM THIS WEEK
GIVEAWAY!!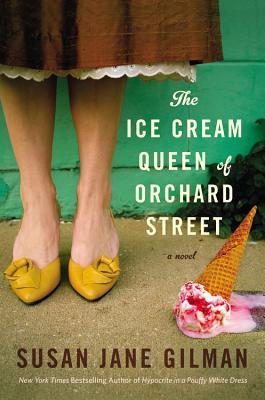 Don't forget about my giveaway! I'm giving away two more copies of The Ice Cream Queen of Orchard Street!
Due to a clerical error with the publishing house they sent me ten copies instead of one and asked that I distribute them amongst people that would be interested in reading it so here I am.
You can find more information about the book here and on Goodreads.
CURRENTLY READING
As I mentioned in my Sunday Post last week I purchased The Hurricane Sister's by Dorothea Benton Frank and began reading it while I wait for my copy of Brutal Youth to arrive.
So far, I am really enjoying it but I haven't had much reading time this week. I've gotten maybe 50-75 pages of it read but I am very intrigued with it so far. The family in this book is both comical and sad so far which makes for a very realistic characterization. They remind me of my own family!
PHOTO OF THE WEEK
This was the last photo I got of Ruby. :( She was already feeling the beginnings of being sick here we just weren't aware of it yet. I thought she was just being an adorable little sleepyhead that didn't want to wake up yet. Love and miss you, baby girl.