The Sunday Post is a weekly meme hosted by Kimba @
Caffeinated Book Reviewer. It's a chance to share News. A post to recap the past week, showcase books and things we have received and share news about what is coming up for the week on our blog. 
WEEKLY RECAP
What a week! This week we found out someone we thought we knew abandoned their animals when they moved homes and it's been an absolute mad dash to get the word out and get them fostered/adopted before animal control euthanized them. Luckily, they've all been pulled from the shelter! I am currently fostering a pit bull named Ruby! (See that adorable face there?!) The others have all been adopted! Who said Facebook wasn't good for anything, hmm? It just saved the lives of four dogs! Hooray!
If you live in the area please contact me if you're interested in adopting/fostering Ruby!
POSTS FROM THIS WEEK
THIS WEEK'S READING
I requested this title on NetGalley mostly because the cover intrigued me. (I'm a sucker for a good cover.) Let me just tell you I have never had a prologue to a book grip me so thoroughly! Just a few pages in I was hooked. I haven't made a lot of progress, however, mostly because no matter how I try, I just do not enjoy reading on my Kindle or iPad. I hate it. I can't hold it comfortably. It just doesn't work for me. (Not to mention, Amazon deserves no love.)
This meant that I needed to buy a hard copy since it was released June 10th, however, my local Barnes & Noble does not carry it for some reason. >__< Instead, I will have to order it online. Lame! So, I am "currently reading" but on a slight pause at the moment!
ADDED TO MY TBR PILE
As a reward to myself for accomplishing something I've wanted to do for a while I allowed myself to purchase these two items. Them being 40% off had absolutely nothing to do with it, either.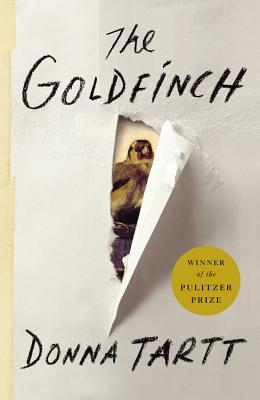 OTHER UPDATES
Remember how I said I was tackling the TBR list by assigning myself reading for the remainder of the year? Ha. Ha! HA! Yeah, right. That is not happening. I think I must have some inherent sense of rebellion because it felt an awful lot like an assignment for literature class. Which, of course, left me thinking, "I don't want to!" Why is that? I will read things for pleasure easy as pie but if someone tells me I have to read it? Forget it. I don't want any part of it. So, list is going out the window.
Instead I'm going to try a tactic someone suggested in the comments. I will actually dedicate a shelf for TBR books and as I purchase them, they will go there. I'm also going to keep it at a minimum. If I'm not 100% excited to read it then I will not buy it/check it out and put it on the TBR shelf. Ideally, it will be a small handful of books–maybe 5 at most because having too many choices means I won't make any choices.
PHOTO OF THE WEEK 
Some of my library coworkers have a moment of silence for a fallen copy of The Hobbit that didn't survive the last patron checkout.
How was your week?