Stacking the Shelves is a weekly feature hosted by Tynga's Reviews.
Visit her blog for more information!
This week marked my return to work as well as the beginning of summer classes, so I have not had a whole lot of "stacking" happening this week! However, here is what I ended up with…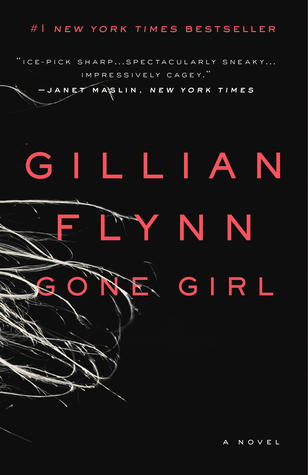 I finally got my hold in! Whew. Whomever had this bad boy checked out kept it for about two months! How rude! Anyway, I am finally joining the bandwagon and reading Gone Girl. I'm only about three chapters in so far so I can't really comment on how I feel about it yet. But…soon!
Have any of you folks read it? Did you like it? More importantly, was it overhyped? I have very much enjoyed Flynn's other works, so I am hoping this is no different.
And, let's not forget the textbooks I've acquired this week… Woohoo!
Norton Anthology of American Literature, Vol. A (Before 1820) by Nina Baym
Norton Anthology of American Literature, Vol. B (1820-1875) by Nina Baym
Classical Mythology by Mark Morford
What did you stack your shelves with this week?? :)